Everyday life is dominated by digital media. A flood of new information on a wide variety of topics is available to people every day. Under constant stress, tasks on the to-do list are processed one after the other or even in parallel. In addition, there are conversations with customers, colleagues and friends via several communication platforms. Messages are unintentionally forgotten under time pressure, answered with spelling mistakes or, in the worst case, sent to the wrong person. Who hasn't read a message and marked it as "I'll answer later", either due to time pressure or the current state of mind?
Your wedding or special celebration should not start with invitations being forgotten and answered too late or not at all due to lack of time. High-quality stationery is becoming increasingly rare these days. People look all the longer and more closely at such unique invitations. Guests feel valued and realise that their presence is of great importance to the hosts. They pause and take the time to read through everything, mark the day in the calendar and send you a reply. They may book a hair appointment to have their hair done by a professional, or buy a new dress or shirt with a matching bow tie.
Until the day of the celebration, the guests only have the invitation as a clue! Therefore, informative and high-quality stationery is more effective than many first assume.
You will receive an answer as soon as possible via our contact form.
Here you can find out which printing and finishing options we offer.
From the request to the completion: You can read a detailed process of how to get your dream stationery at Malina here.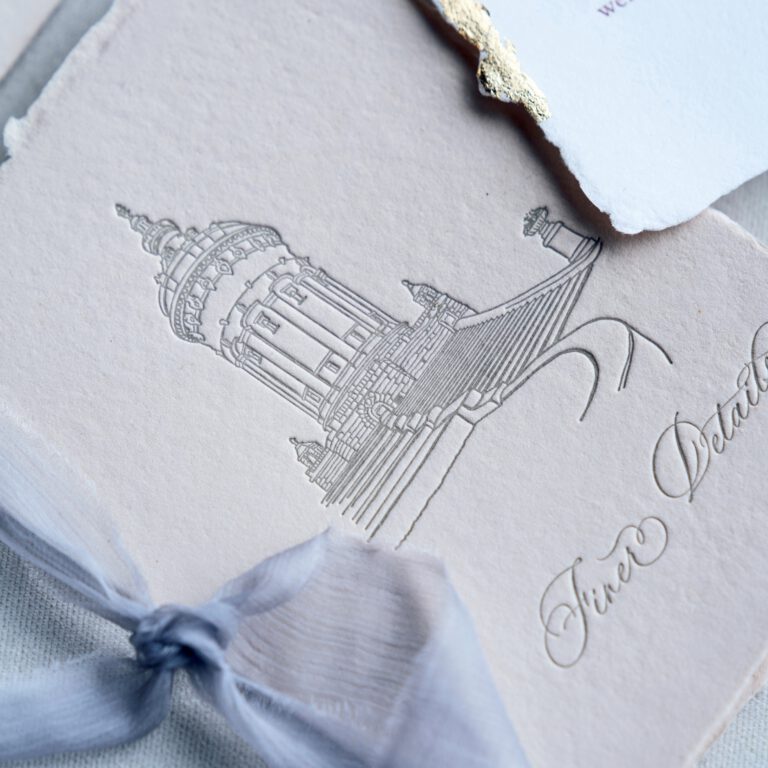 If you have any questions, you can browse through our questionnaire. Maybe we can answer them in advance.
How our design packages are structured and what suits your wishes best, you can find out here.